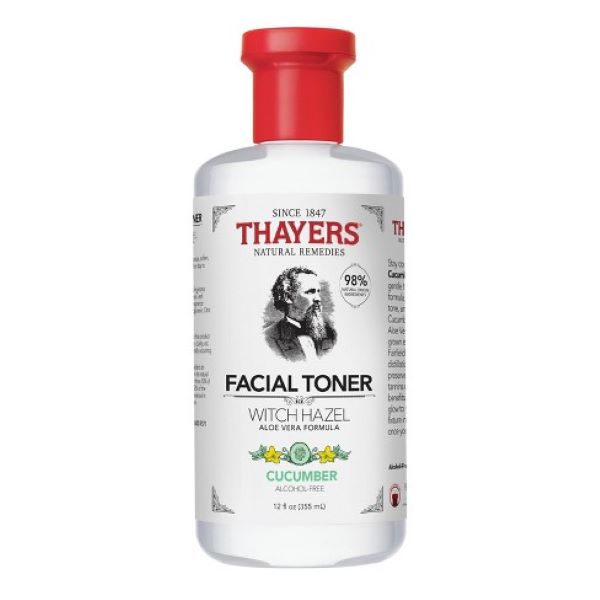 Thayers Alcohol-free Cucumber Witch Hazel Toner 12 Oz
₦6,500
Out of stock
Thayers Alcohol-free Cucumber Witch Hazel Toner 12 Oz is made of extract from the Witch Hazel shrub (Hamamelis Virginiana) and a blend of other time-tested ingredients ? THAYERS? Witch Hazel with Aloe Vera Formula Astringents and Alcohol-Free Toners are soothing, natural treatments that cleanse, tone and soothe your skin. THAYERS? are the only Witch Hazel products made of non-distilled extract from the Witch Hazel shrub maintaining the highest levels of therapeutic tannins.
Description
HOW TO USE
After cleansing and before moisturizing, apply with a cotton pad on face to cleanse, balance, soften, and moisturize skin for 8 hours.
Use anytime throughout the day to leave skin feeling refreshed, renewed and healthier.
Additional information
Reviews (0)