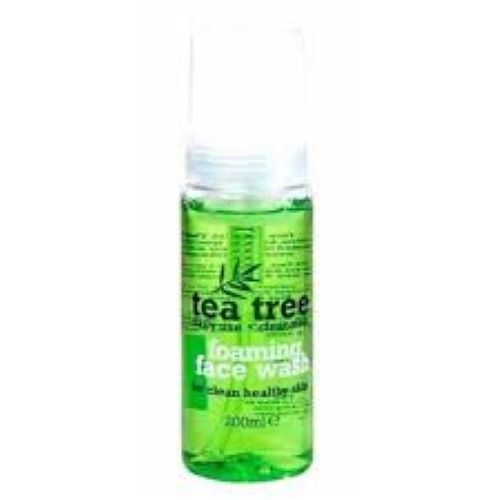 Tea Tree Foaming Face Wash
₦3,500
Out of stock
Tea Tree Foaming Face Wash Product description of Tea Tree Cleansing Foaming Face Wash This foaming face wash contains tea tree and peppermint oils which help in deep cleansing make your skin smooth and refreshed.
Description
Tea Tree Foaming Face Wash
Splash your face with lukewarm water and pump a small (but mighty) amount into your hands.
Gently massage it onto your skin in circular upward motions.
Rinse with water, pat dry and smile.
Double up with our Tea Tree Skin Clearing Mattifying Toner for best results.
Tea Tree Foaming Facial Wash specially formulated to gently cleanse and stimulate your skin
100% Pure Tea Tree Oil – kind to skin & Anti inflammatory
Tea Tree Foaming Facial Wash – 250ml
Helps to calms, soothes and deeply moisturise skin
Apply in a circular motion on the face and neck. Rinse with water and pat dry
Additional information
Reviews (0)