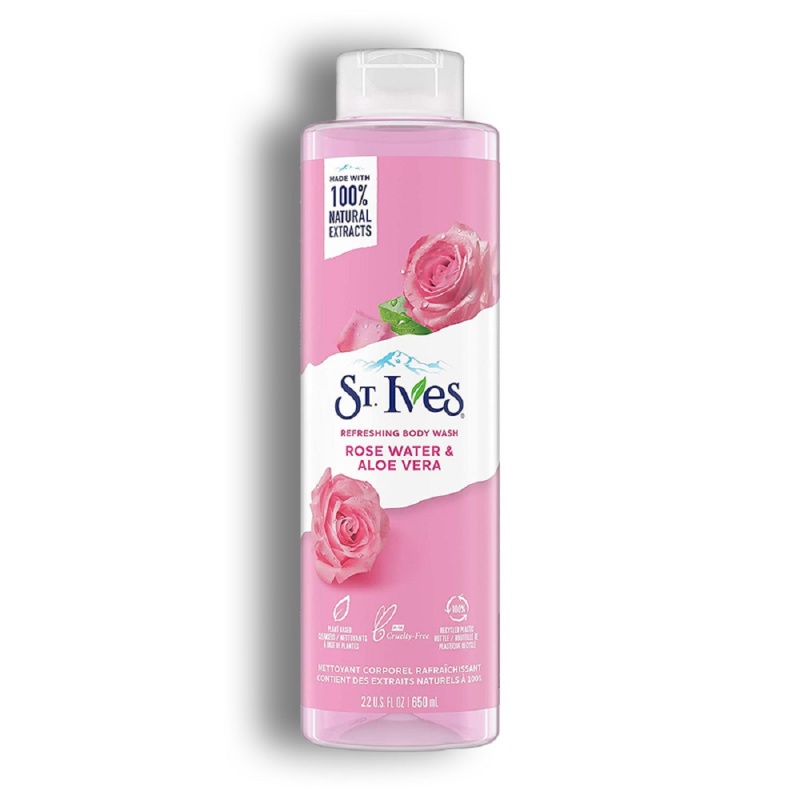 St Ives Refreshing Body Wash Rose Water & Aloe Vera
₦6,000
Out of stock
St. Ives Rose Water & Aloe Vera Refreshing Body Wash made with 100% natural rose and aloe Vera extracts, It wraps you in a sudsy lather to soften your skin and leave it feeling refreshed. There's no questioning this classic beauty care duo! Formulated with plant-based cleansers, this body wash pampers the skin, leaving it soft, supple and hydrated. Our paraben free, dermatologist tested formula does not contain animal derived ingredients, and is cruelty-free certified by PETA. This body wash packaging features a bottle made with 100% recycled plastic.
Description
How To Use
 Pour a generous amount of body wash onto your hands or favorite squishy pouf!
 Lather over wet skin, soaking up the incredible scent.
When you're done, rinse off!
Enjoy skin that feels smooth all over!
Additional information
Reviews (0)