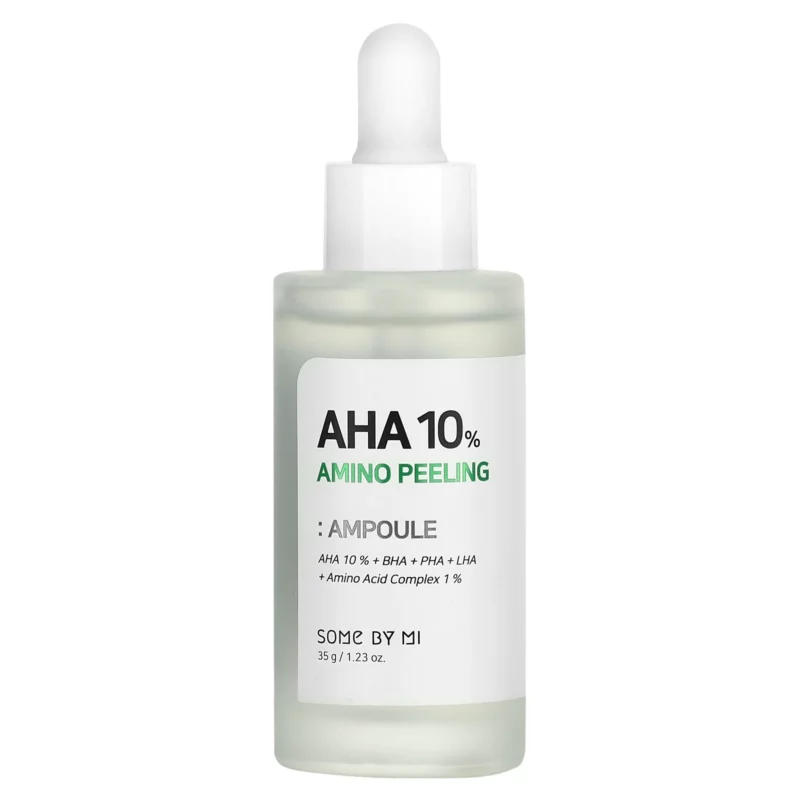 Somebymi Aha 10% Ampoule
₦9,500
In stock
Somebymi Aha 10% Ampoule A multi-tasking ampoule that helps gently remove dead skin cells and improve skin tone. Contains AHA, BHA, PHA & LHA in a perfect ratio and Truecica™ that leaves your skin smooth and soothed. Hyaluronic Acid and Ceramide replenish hydration while fortifying an intact skin moisture barrier. After cleansing and toning, apply 1-2 drops into your palms and gently massage or pat the serum into your skin. Somebymi Aha 10% Ampoule
Description
Somebymi Aha 10% Ampoule
A multi-tasking ampoule that helps gently remove dead skin cells and improve skin tone. Contains AHA, BHA, PHA & LHA in a perfect ratio and Truecica™ that leaves your skin smooth and soothed. Hyaluronic Acid and Ceramide replenish hydration while fortifying an intact skin moisture barrier.
After cleansing and toning, apply 1-2 drops into your palms and gently massage or pat the serum into your skin.
Somebymi Aha 10% Ampoule
Note: Best used 2-3 times a week.
As this is a chemical exfoliant, avoid using with Vitamin C or Retinoid products.
Somebymi Aha 10% Ampoule
Additional information
Reviews (1)