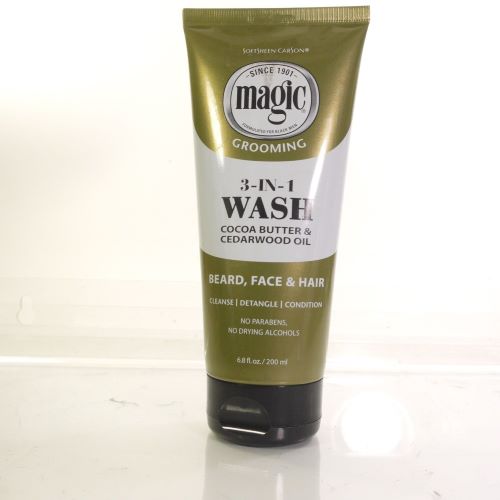 SoftSheen-Carson Magic Beard Wash 3 In 1 Wash
₦5,900
In stock
Formulated to help prevent and eliminate razor bumps in black men. Magic smooth cream contains a skin-conditioning oil complex for a smooth, long-lasting bald style.
Description
How To Use
Lather the 3-In-1 Wash generously into your beard and hair.
User your fingertips to massage the Scrub into your beard, face and scalp. Rinse off completely.
Work the Beard Butter into beard and hair.
Additional information
Reviews (0)