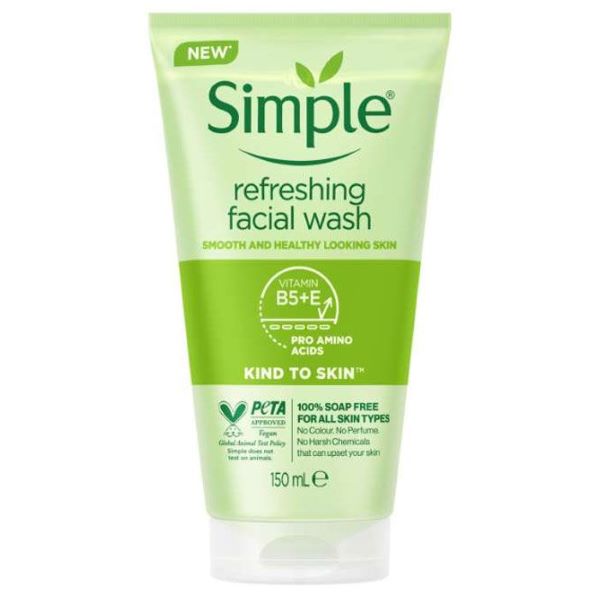 Simple Refreshing Facial Wash 150ml
₦4,800
In stock
When your skin's happy and fresh faced, you feel healthier and happier too. Simple  Refreshing Facial Wash 150ml is an ideal blend of ingredients to help to keep your skin thoroughly cleansed and revived. Ideal for even sensitive skin.
Description
How To Use
Step 1
Wet face with warm water, squeeze amount into hands and work into a lather.
Step 2
Massage gently in a circular motion onto wet skin.
Step 3
Rinse thoroughly with warm water and pat dry.
Step 4
Finish by applying a Simple moisturizer of your choice. For best results, use morning and night.
Additional information
Reviews (0)