Sale!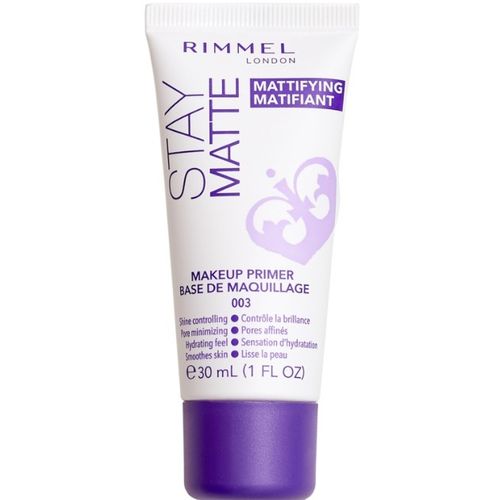 Rimmel Stay Matte Primer
Sale!
Out of stock
Want the London look? Begin your day flawlessly. If you want to mattify oily skin, minimise the appearance of pores, or even out skin tone, Rimmel Stay Matte Primer does it all while also creating a velvety base for makeup that helps it stay put all day. This skin perfecting primer can be worn alone, under, or on top of makeup. T Rimmel London's Stay Matte Primer is a smart addition to your makeup kit. A lovely gift for a girlfriend, sister or even your mum. Rimmel London is an inner confidence that how we look is always cool, irreverent, never predictable and always evolving. Rimmel is not perfection or intimidating, it is like London: young, urban, eclectic, edgy. It is expression with no rules, it is real, it is accessible. Live the London look.
Description
The ultra lightweight formula never feels heavy or greasy and controls shine for up to 8 hours, creating a soft, perfectly matte complexion. Best of all, it doesn't clog pores or irritate skin. If you have dry skin with oily patches, try Stay Matte Primer to smooth and moisturise your skin before putting on your other makeup. Apply a small amount before applying foundation. It can be especially useful on your under-eye area to minimize pores. Pat it on, then blend in the primer over your entire face and neck, basically anywhere that will get foundation or concealer.
Additional information
Reviews (0)