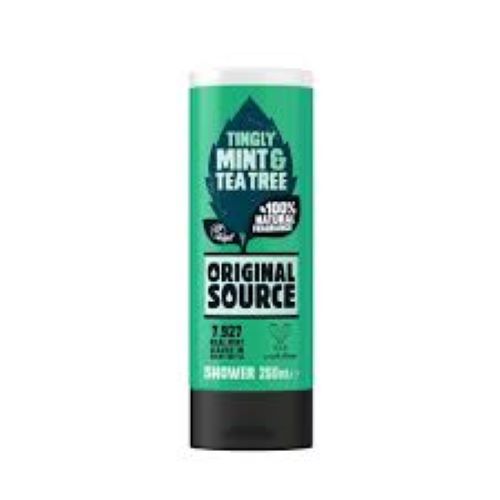 Original Source Tingly Mint & Tea Tree Shower Gel 250ml
₦1,800
Out of stock
Original Source Zingy Lime Shower Gel 250ml Get a zing in your step with our Original Source Zingy Lime shower gel. We've jammed 40 real limes and 100% natural fragrance into every bottle so you can pack more into your day. Our zingy limes are sourced from both Peru and Mexico. A balance of spicy Persian and aromatic Key limes are then handpicked by farmers during the summer months ensuring that only the freshest limes are packed into every bottle. Our products are tested on us, never on animals, paraben free and we're proud to be Vegan too. Original Source Shower Gel is manufactured in the UK using 100% renewable energy and our bottles are 100% recyclable.
Description
How To Use 
Get naked, run the water to an ideal temperature, and hop in.
Using a wash cloth or just your hands, apply a small amount of your favorite shower gel.
Gently smooth all over your skin, making sure you're washing your whole body.
Rinse off any soapy residue with water, pat dry and done!
Additional information
Reviews (0)