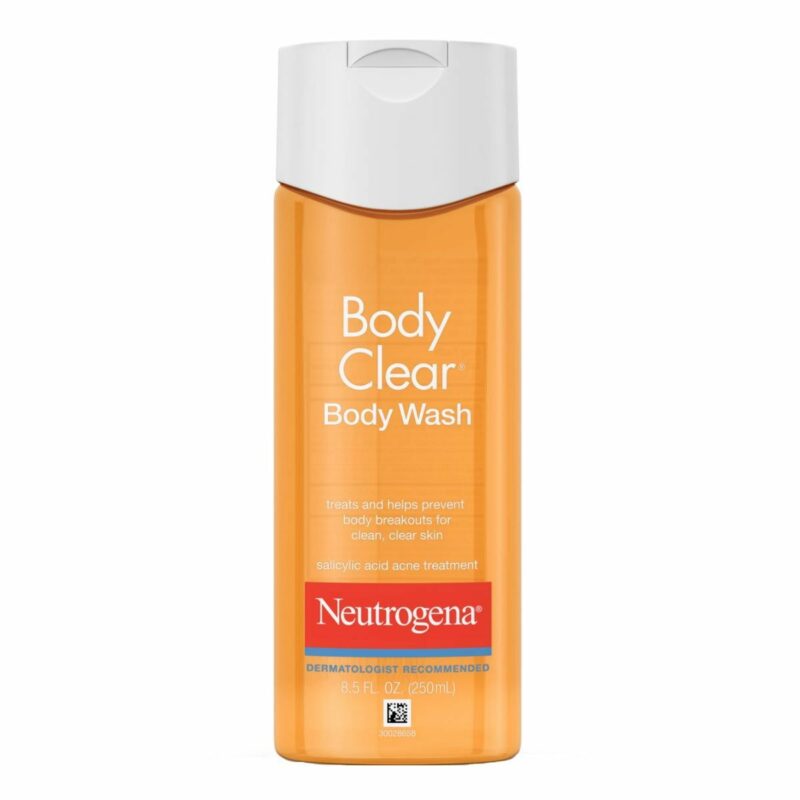 Neutrogena Body Clear Body Wash
₦10,000
In stock
Neutrogena Body Clear Body Wash is a refreshing,clears-rinsing body wash that helps fight breakouts on your back, chest and shoulders. This effective, yet gentle formula contains a proven acne-fighting ingredient that treats and helps prevent breakouts without over drying and irritating your skin. The foaming lather rinses completely without pore clogging residue, leaving your skin feeling clean. Neutrogena Body Clear Body Wash
Description
Neutrogena Body Clear Body Wash
Treat and help clear up body breakouts as you cleanse with Neutrogena Body Clear Body Wash with 2% Salicylic Acid. Designed for acne-prone skin, this refreshing oil-free body wash helps fight breakouts on your back, chest, and shoulders and is made with glycerin to help nourish dry skin.
This gentle formula contains Salicylic Acid acne treatment, which treats and helps prevent breakouts and won't overdry or irritate your skin. This easy-to-lather, daily acne body wash rinses clean and is non comedogenic, so it won't clog pores and your skin is left feeling clear and refreshed.
Additional information
Reviews (0)