Sale!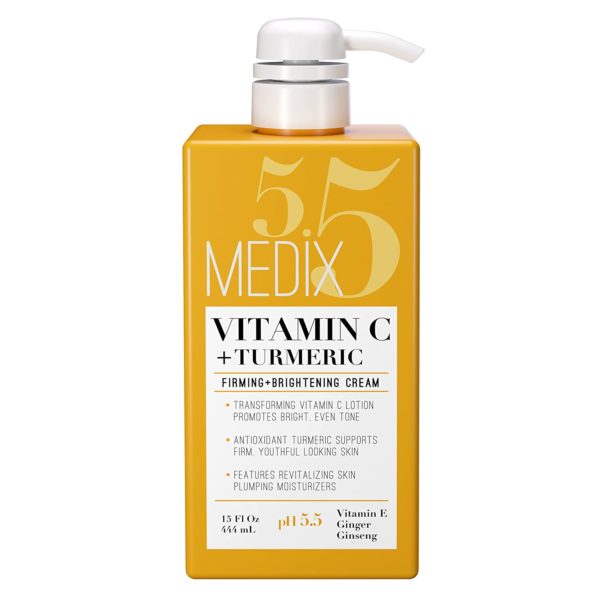 Medix Vitamin C + Turmeric
Sale!
Out of stock
Medix Vitamin C + Turmeric Anti-aging clay mask with Vitamin C from Advanced Clinicals will help improve the appearance of hyperpigmentation, sun damaged skin, blemishes, age spots and more! Exfoliating clay mask will wipe away impurities. Medix Vitamin C + Turmeric is great for all skin types, moisturizing formula will help hydrate skin. Great for unclogging pores, and helping with oily skin. Money back guarantee! Give it a try, you wont be disappointed.
Description
Medix Vitamin C + Turmeric
Vitamin C lotion helps promote even skin tone. Natural Ferulic Acid is a powerful antioxidant that targets sun damaged skin. Antioxidant Turmeric supports firm, youthful looking skin while helping hydrate and moisturize dehydrated dry skin. Features revitalizing skin plumping moisturizers.
Apply a sufficient amount of Medix 5.5 body cream combined with optional Medix 5.5 concentrated booster onto cleansed body. Gently massage into skin.
Additional information
Reviews (1)