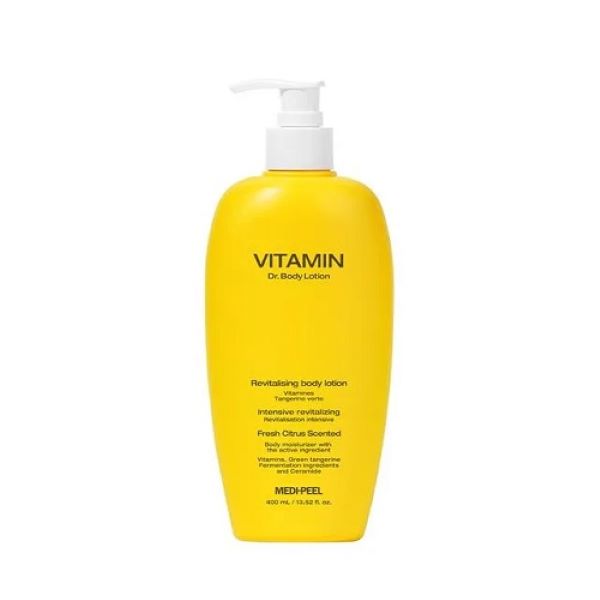 MEDI-PEEL Body Lotion
₦16,500
Out of stock
MEDI-PEEL Body Lotion A high moisturizing vitamin body lotion that fills dry, rough skin with soft, smooth skin texture. We harvested young tangerines and blue tangerines, which can only be found for four weeks a year, and put in the delicate scent of blue tangerines. MEDI-PEEL Body Lotion
Description
MEDI-PEEL Body Lotion
Nourishing body lotion. Suitable for daily use, easy to spread, quickly absorbed and gives a feeling of freshness for a long time. Leaves skin smooth & hydrated. It has a light citrus aroma of green tangerines.
Main active ingredients:
Sea buckthorn hydrolat (10%). Antioxidant, has a moisturizing and brightening effect.
Extract of young tangerines . It has an excellent tonic effect, prevents withering and premature withering of the skin, helps restore youth and beauty, protects, fills with vitamins and minerals.
12 liposomal vitamins . Easily penetrate into the deep layers of the skin, nourish, moisturize, restore healthy radiance to the skin, stimulate regeneration, and have a powerful antioxidant effect.
MEDI-PEEL Body Lotion
Additional information
Reviews (0)