Sale!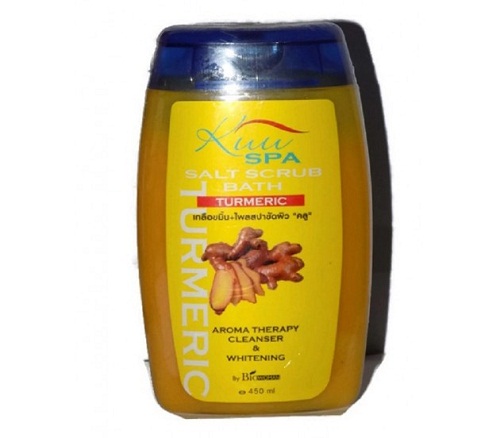 Kuu Spa Tumeric Salt Scrub Bath
Sale!
In stock
Kuu Spa Tumeric Salt Scrub Bath. Fine-grained Salt and Natural Extracts act as the perfect scrub for your skin with the following Special Abilities Make your Complexion Lighter, Fresher, and Silky Smooth Helps Reduce Dark skin on the abdomen, underarms, or wherever needs Helps make the skin Firmer while stimulating the circulation of the blood Natural Herbal Aromatic Scents have a relaxing effect Ingredients: Milk powder, Vitamin E, AHA, Sodium Chloride, Sodium Laureth Sulfate, Citric acid, Cocamide DEA, Water, Perfume. Directions: When bathing gently scrub the entire body or where needed then rise off. Ideal for use with a scrub sponge. For best results use daily. Kuu Spa Salt Scrub bath turmeric reviews Kuu spa scrub help clears out dark spot giving the skin an even tone. Skin gets smoother and safer with a natural glowing complexion. It helps exfoliate and brighten the skin.
Description
Clears dark spot.
Gives an even skin tone.
Makes skin smooth and softer
Brightens & deeply exfoliates
Natural glowing complexion.
Gives a refreshing effect.
Enriched with natural extracts.
Additional information
Reviews (0)