Sale!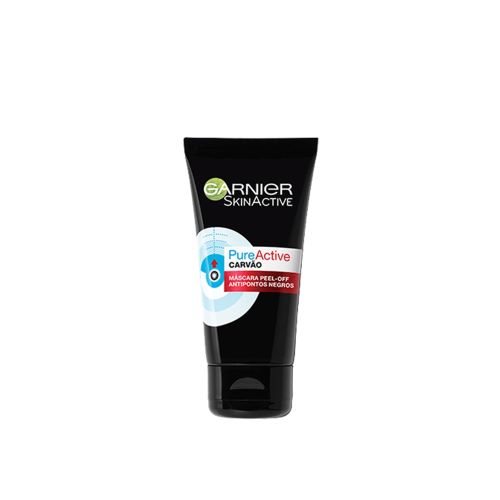 Garnier Charcoal Mask Peel Off
Sale!
In stock
Garnier Charcoal Mask Peel Off Garnier Skinactive Black Peel-Off Mask with Charcoal is a liquid to peel of mask, formulated with charcoal. This face mask visibly removes deep pore impurities and reduces the appearance of pore size to reveal a fresh, healthy- looking complexion. This peel off charcoal mask adjust to your needs, you can choose where to apply it according to your skin areas concerns. This face mask can be use in the t-zone (including chin) or nose-only. If for all skin types and can be use by men and women. Made with charcoal this peel off mask dries in 10 minutes and peels off revealing encrusted impurities that dull the skin while controlling new Garnier Charcoal Mask Peel Off sebum & pore-cloggers from forming. Garnier Charcoal Mask Peel Off
Description
Garnier Charcoal Mask Peel Off
Wash your face thoroughly and pat dry.
Apply a generous even layer to the T-zone (nose, forehead and chin). Wait until completely dry (about 20-30 minutes)
Once dry to the touch, gently peel off the mask. Then peel away any residue if necessary.
Garnier Charcoal Mask Peel Off
Garnier Skinactive Black Peel-Off Mask with Charcoal is a liquid to peel of mask, formulated with charcoal. This face mask visibly removes deep pore impurities and reduces the appearance of pore size to reveal a fresh, healthy- looking complexion. This peel off charcoal mask adjust to your needs, you can choose where to apply it according to your skin areas concerns. This face mask can be use in the t-zone (including chin) or nose-only. If for all skin types and can be use by men and women. Made with charcoal this peel off mask dries in 10 minutes and peels off revealing encrusted impurities that dull the skin while controlling new Garnier Charcoal Mask Peel Off sebum & pore-cloggers from forming.
Garnier Charcoal Mask Peel Off
Additional information
| | |
| --- | --- |
| Skin Ingredients | |
| Skin Concerns | |
Reviews (0)