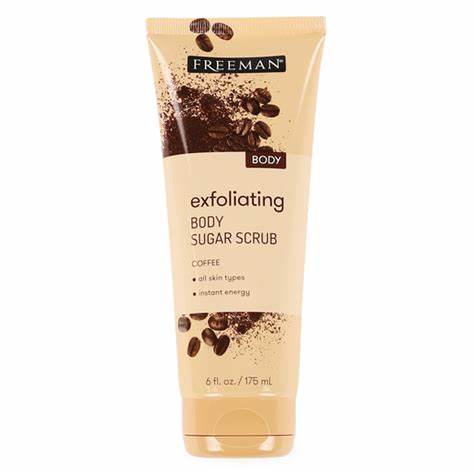 Freeman Body Exfoliating Sugar Scrub 175ml
₦6,000
Out of stock
Pamper your body and enjoy an instant boost of energy with this indulgent sugar scrub. Invigorating Exfoliating Coffee Body Sugar Scrub Tube gently exfoliates dry, dull areas to reveal silky, soft-feeling skin.
Description
How To Use
Apply a generous amount and massage onto damp skin in a circular motion.
Pay close attention to elbows, knees, and heels.
Rinse off with warm water and pat dry.
Use 2-3 times a week for best results.
Additional information
Reviews (0)