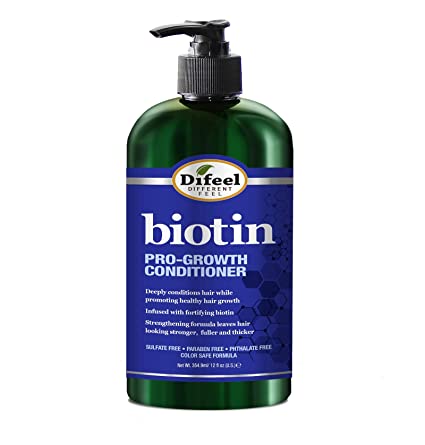 Difeel Pro-growth Biotin Conditioner
₦4,900
In stock
Difeel Pro-growth Biotin Conditioner GROWTH CONDITIONER – Deeply Cleanses hair while promoting healthy hair growth. CONDITIONER FOR THINNING HAIR – Infused with fortifying biotin. HAIR REGROWTH FORMULA – Strengthening formula leaves hair stronger, fuller and thicker. CONDITIONER FOR HAIR LOSS – Sulfate Free – Paraben Free – Phthalate Free – Color Safe Formula
Description
Difeel Pro-growth Biotin Conditioner
GROWTH CONDITIONER – Deeply Cleanses hair while promoting healthy hair growth.
CONDITIONER FOR THINNING HAIR – Infused with fortifying biotin.
HAIR REGROWTH FORMULA – Strengthening formula leaves hair stronger, fuller and thicker.
CONDITIONER FOR HAIR LOSS – Sulfate Free – Paraben Free – Phthalate Free – Color Safe Formula
Massage product gently into the hair and allow to penetrate for a few minutes.
Rinse thoroughly.
For best results follow up with Biotin Leave-In Conditioning Spray.
Additional information
Reviews (0)