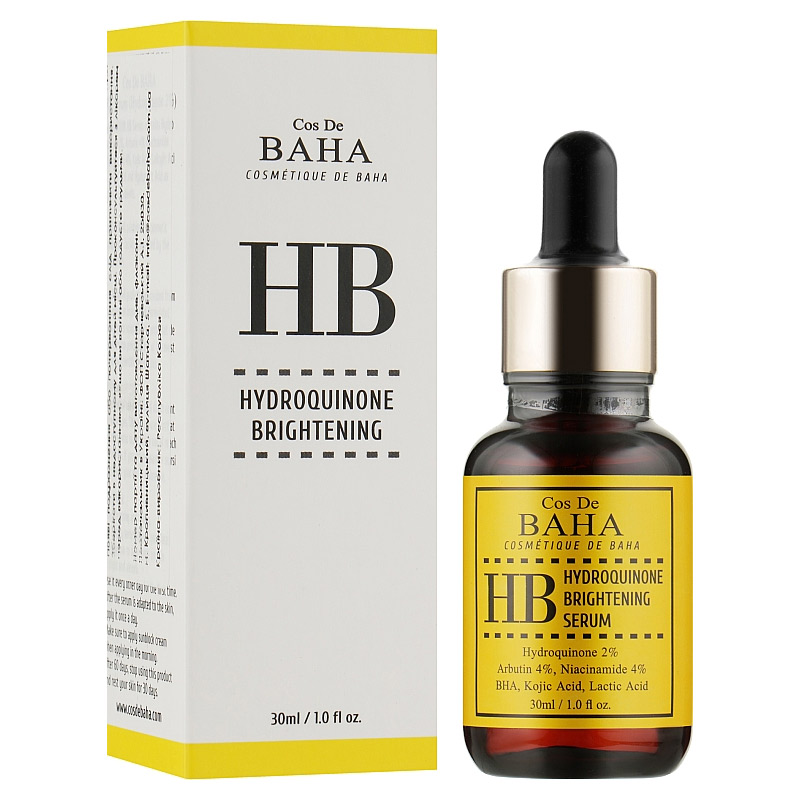 Cos De BaHa Hydroquinone 2% Serum
₦10,500
Out of stock
Cos De BaHa Hydroquinone 2% Serum Hydroquinone is a skin-lightening agent, which can be helpful when treating different forms of hyperpigmentation. This serum helps to brighten and fade stubborn dark spots, freckles, hyperpigmentation, and melasma while refining and hydrating the surface of the skin Hydroquinone is a skin-lightening agent which can be helpful when treating different forms of hyperpigmentation Cos De BaHa Hydroquinone 2% Serum
Description
Cos De BaHa Hydroquinone 2% Serum
Hydroquinone is a skin-lightening agent. It bleaches the skin, which can be helpful when treating different forms of hyperpigmentation.
Several years later, concerns about safety prompted retailers to pull hydroquinone from the market. The FDA went on to discover that many of the products in question contained contaminants like mercury. They established that these contaminants were behind reports of adverse effects.
Since then, the FDA has confirmed that hydroquinone can be safely sold over the counter (OTC) in 2 percent concentrations. which Cos De BAHA has prepared for a long time. Now, check for yourself the effects of improving the texture of your skin
Cos De BaHa Hydroquinone 2% Serum
Additional information
| | |
| --- | --- |
| Skin Ingredients | |
| Skin Concerns | |
Reviews (2)