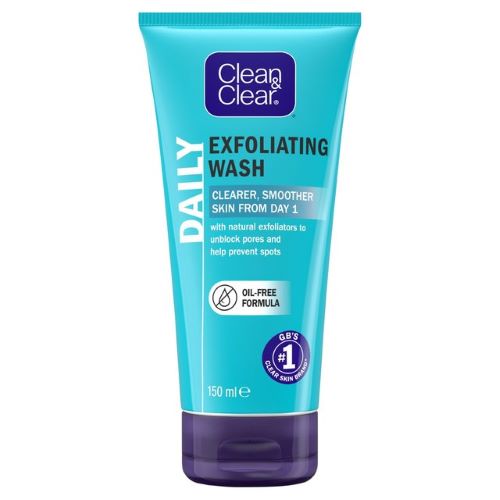 Clean & Clear Exfoliating Daily Wash
₦4,200
In stock
Clean & Clear Exfoliating Daily Wash contains gentle micro-beads which effectively remove dirt, oil and dead skin cells that can block pores and lead to spots and blackheads. Its gentle exfoliating action will leave your skin beautifully smooth and clear.
Description
Ingredients
[PR-016452] Aqua, Glycerin, Sodium Laureth Sulfate, Cellulose, Lauryl Glucoside, Acrylates/C10-30 Alkyl Acrylate Crosspolymer, Hamamelis Virginiana Water, Alcohol, Laureth-4, Cocamidopropyl Betaine, Glycol Distearate, Disodium EDTA, Sodium Hydroxide, Citric Acid, Lactic Acid, Sodium Benzoate, Parfum
Directions
Wet your face and squeeze the wash into your palm. Gently massage the wash onto your face in circular motions, avoiding the eye area. Rinse thoroughly with water & pat dry with a towel.
Additional information
Reviews (0)