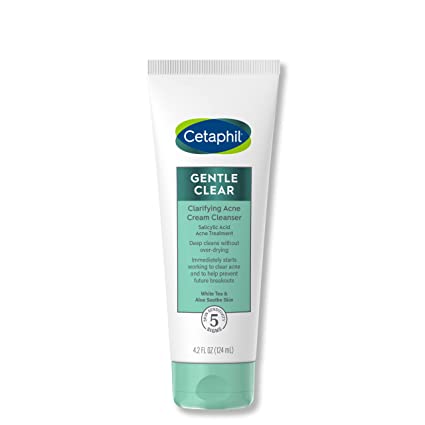 Cetaphil Acne Cream Cleanser
₦11,500
Out of stock
Skin type: For acne-prone, sensitive skin This gentle cream-to-lather formula deep cleans to clear and soothe breakouts in acne-prone, sensitive skin without drying. Balanced formula is specially formulated with acne-fighting Salicylic Acid plus soothing aloe and white tea extract to nourish skin. Formulated with salicylic to clear and prevent breakouts plus white tea and aloe to nourish and soothe sensitive skin Deep cleans to clear breakouts without over drying Starts working immediately to unclog blocked pores to reduce acne blemishes, blackheads, and whiteheads while maintaining skin's moisture barrier
Description
Cetaphil Acne Cream Cleanser
Skin type: For acne-prone, sensitive skin
This gentle cream-to-lather formula deep cleans to clear and soothe breakouts in acne-prone, sensitive skin without drying. Balanced formula is specially formulated with acne-fighting Salicylic Acid plus soothing aloe and white tea extract to nourish skin.
Formulated with salicylic to clear and prevent breakouts plus white tea and aloe to nourish and soothe sensitive skin
Deep cleans to clear breakouts without over drying
Starts working immediately to unclog blocked pores to reduce acne blemishes, blackheads, and whiteheads while maintaining skin's moisture barrier
In a 12-week clinical study, 96% said this cleanser leaves skin feeling refreshed
Dermatologist tested and clinically proven to be gentle on sensitive skin.
Apply to dampened skin and gently massage, avoiding the eye area.
Rinse thoroughly and pat dry.
Designed for twice daily use but can be used less frequently if dryness occurs.
Additional information
| | |
| --- | --- |
| Skin Ingredients | |
| Skin Concerns | |
Reviews (0)