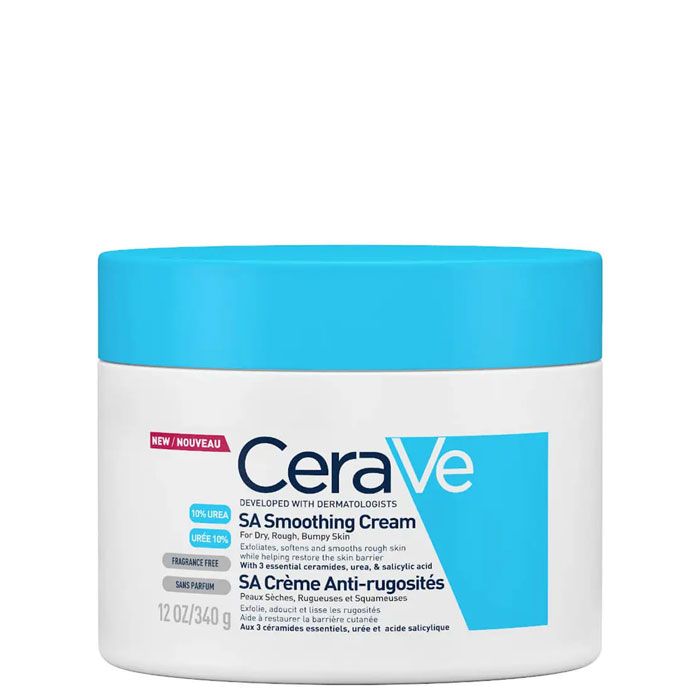 Cerave Sa Cream For Rough & Bumpy Skin 12oz
₦12,500
Out of stock
A salicylic acid cream can exfoliate, soften, and smooth rough and bumpy skin, such as scaly skin on your upper arms and thighs (and all the chicken skin in between). CeraVe SA Cream for Rough and Bumpy skin is designed to improve skin texture and soften very dry, rough skin. Formulated with salicylic acid and lactic acid to gently exfoliate dead skin cells and bumpy skin—as well as hydrating hyaluronic acid and calming niacinamide—our fragrance-free cream for rough and bumpy skin helps improve your overall skin texture. The ingredients in CeraVe SA Cream, which include three essential ceramides, work together to lock in moisture and help maintain your skin's protective barrier. Plus, MVE technology continually releases moisturizing ingredients for all-day hydration. Lasting hydration supports your skin's protective barrier, long after you've finished applying.
Description
HOW TO USE
Apply to affected areas only, or as directed by a physician.
Do not apply over a large area of the body.
Use sunscreen or other sun protection to prevent sun sensitivity while using this product.
Discontinue use if there is any irritation or burning.
Additional information
Reviews (0)