Sale!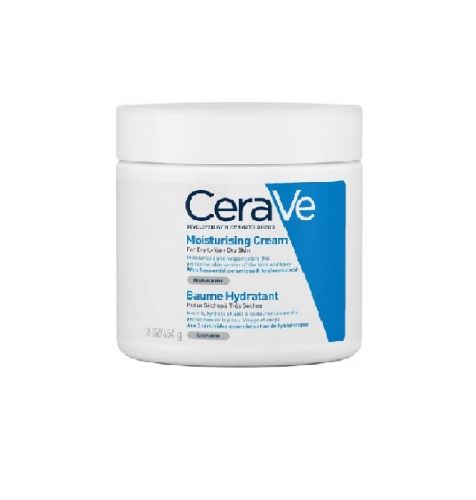 Cerave Moisturizing Cream 16oz
Sale!
In stock
Cerave Moisturizing Cream 16oz DAILY MOISTURIZING CREAM ] Smooth, light-weight texture that is absorbed quickly, leaving skin feeling smooth and hydrated, never greasy [ LONG-LASTING HYDRATION ] Contains Hyaluronic Acid to help retain skins natural moisture and MVE technology to provide 24 hour hydration [ GENTLE ON SKIN ] Holds National Eczema Association (NEA) Seal of Acceptance. Fragrance free, allergy-tested, non-comedogenic, and suitable for use as a body cream, face moisturizing cream, and/or hand cream
Description
Cerave Moisturizing Cream 16oz
Cleanse
Start your day by gently cleansing your skin of dirt and sebum with our Hydrating Cleanser. Perfect for Dry to Very Dry Skin, it leaves your skin clean but with instant and long-lasting hydration.
Day Cream
Moisturize and protect your skin from the sun. our AM Facial Lotion provides protection against harmful UVA and UVB rays whilst keeping skin hydrated all day long.
Night Cream
At night after cleansing, replenish your skin and protect its natural barrier with our PM Facial Lotion. Hyaluronic Acid helps your skin to retain its natural moisture.
Additional information
Reviews (0)