Sale!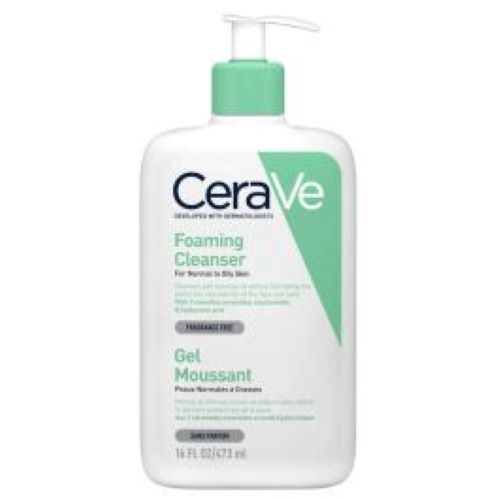 Cerave Foaming Facial Cleanser, 16 Oz
Sale!
In stock
Developed with dermatologists, Cerave Foaming Facial Cleanser – 16 oz has a unique formula with three essential ceramides (1, 3, 6-II) that cleanses and removes oil without disrupting the protective skin barrier. Gentle foaming action refreshes and cleanses skin, including removing excess oils and makeup. Non-comedogenic Non-drying Non-irritating Ideal for normal to oily skin Ceramides: Essential for healthy skin, ceramides help restore and maintain the skin's natural barrier Hyaluronic acid: This ingredient attracts hydration to the skin's surface and helps the skin retain moisture Niacinamide: Helps repair a compromised skin barrier while improving the appearance of the skin
Description
Foaming gel cleanser for normal to oily skin
A foaming gel face wash is ideal for removing excess oil, dirt, and makeup. When choosing a facial cleanser for normal to oily skin, it's important to look for a formula that's gentle, won't disrupt your skin's natural protective barrier (which can leave skin feeling dry or tight), and contains ingredients that help maintain its moisture balance.
Additional information
Reviews (0)