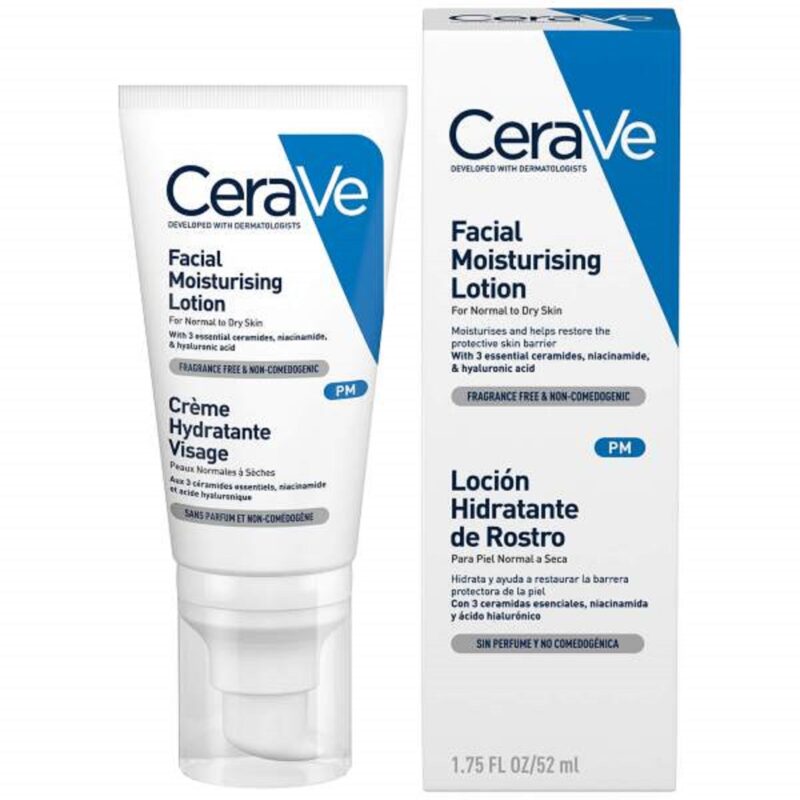 Cerave Facial Moisturising Lotion Pm
₦8,700
Out of stock
Cerave Facial Moisturising Lotion Pm Developed with dermatologists, CeraVe Facial Moisturizing Lotion is a daily lightweight moisturising lotion for the face. Specially formulated to protect the skin barrier with 3 essential ceramides and MVE technology to provide instant and long lasting hydration. Hyaluronic Acid helps to retain the skin's natural moisture.
Description
Cerave Facial Moisturising Lotion Pm
Simply apply a small amount of lotion to your face and neck each night before bed to help nourish and protect your skin while you sleep.
This lotion is also suitable for use under makeup.
Additional information
Reviews (0)