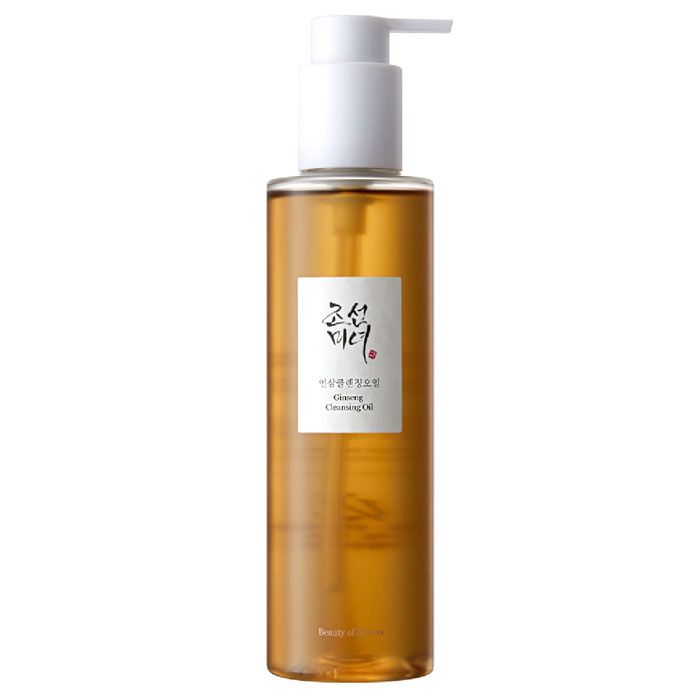 Beauty Of Joseon Ginseng Cleansing Oil 210ml
₦14,800
In stock
Beauty Of Joseon Ginseng Cleansing Oil 210ml It is formulated with 50% of Soybean oil a cleansing that helps to remove impurities and sebum to prevent the accumulation of skin waste that may cause skin irritation. The star ingredient Ginseng seed oil protects the skin barrier from environmental aggressor while essential fatty acids helps to nourish and smoothen the skin. Its lightweight cleaner is formulated without artificial fragrance, alcohol and parabens. 210ml | All skin types including sensitive skin. Lightweight cleansing oil containing soybean oil and ginseng seed oil dissolves makeup and dirt clogged in pores. It also replenishes skin moisture and has a subtle ginseng aroma.
Description
Beauty Of Joseon Ginseng Cleansing Oil 210ml
At Beauty of Joseon, we value cleansing as the most important step in skincare. If neglected, skin impurities and sebum can build up in your pores, potentially causing skin inflammation. Our cleansing oil gently emulsifies and removes these impurities, ensuring a clean and refreshed complexion.
Deep cleansing
Soybean oil is used as the base ingredient to gently dissolve dirt, waste, and makeup residues that accumulate on the skin.
Micellar cleansing technology
Micellar is a particle composed of water and oil. When it comes into contact with the skin, the oil molecules attract and absorb waste and makeup residues like a magnet, while supplying moisture deep inside the skin.
How To Use
After pumping cleansing oil 1-2 times, gently massage onto a dry face.
Then gently rinse with lukewarm water and cleanse with a foam cleanser once again.
Additional information
Reviews (0)