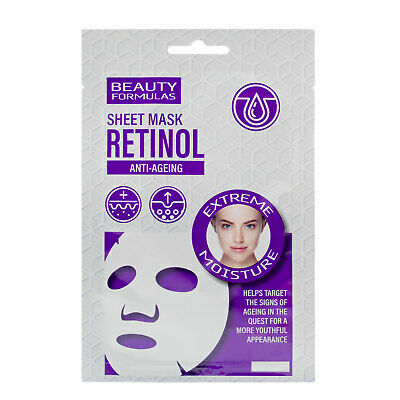 Beauty Formulas Sheet Mask Retinol Anti-ageing Extreme Moisture 1oz
₦1,800
In stock
The anti-aging moisturizing face mask with Retinol and Hyaluronic by Beauty Formulas is specially designed to fight the signs of premature aging of your skin. Its gentle but at the same time effective composition gives the skin of your face the power of retinol , helping it to gain health and freshness! The fabric face mask is impregnated with a serum rich in ingredients that offer immediate and effective hydration to your facial skin. Retinol and hyaluronic acid are ideally combined to heal dry, dull skin and give it a soft, velvety texture, freshness and youthful appearance and of course absolute hydration .
Description
How To Use
Place the mask on the face making sure that it lies flat on the face and that the eyes and nose are in the correct position.
Leave on for 10 to 20 minutes.
When finished, carefully remove the mask, starting at the edges, and discard.
Gently wipe away any debris on the skin by patting with a dry cloth, massaging.
Additional information
| | |
| --- | --- |
| Skin Concerns | |
| Skin Ingredients | |
Reviews (0)