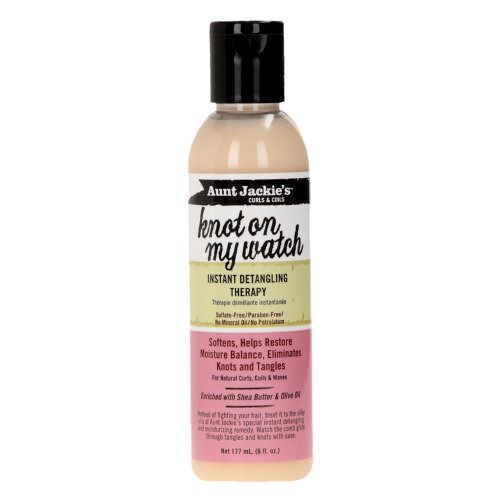 Aunt Jackie's Knot On My Watch, 6 Ounce
₦5,900
In stock
Aunt Jackie's Knot On My Watch, 6 Ounce For beautiful, healthy hair; guards against tangles, knots and unruly, tresses Helps the comb glide through hard-to-manage hair, leaving it tangle-free and protected from breakage Use as often as needed on wet or dry hair
Description
Aunt Jackie's Knot On My Watch, 6 Ounce
Have no fear! Your hair has its own personal Super Hero, guarding against tangles, knots and unruly, tresses! With the power of its "silky slip," Knot On My Watch helps the comb glide through hard-to-manage hair, leaving it tangle-free and protected from breakage, while restoring a healthy moisture balance. Use as often as needed on wet or dry hair. Great detangling solution for all hair types and textures.
Instructions
Apply a generous amount of Knot On My Watch throughout hair, concentrating on areas that are more prone to tangles and knots. Comb through with a wide-tooth comb. Do not pull tangles.
Apply more to difficult areas and gently comb in small sections, starting from the bottom of strands, moving upward, until comb glides through hair from roots to ends. Follow with Curl La La Defining Curl Custard.
Additional information
Reviews (0)